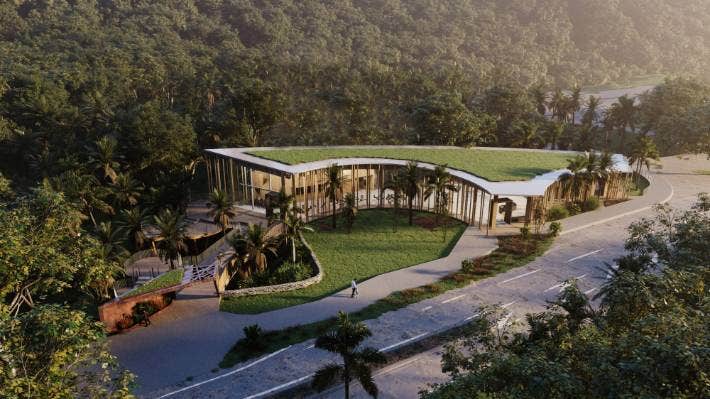 Experience Centre build kicks off
We've had a couple of celebrations in Punakaiki over the past few weeks to mark the start of something huge for our piece of paradise – the building of the new Experience Centre.
This is a major milestone for the Department of Conservation's Dolomite Point Redevelopment Project and we're stoked about it.
The community got to celebrate first – big ups to the Project people for that – with drinks and snacks and a presentation about how the build will play out (shout out to the Ocean View Retreat for great food and hospitality).
The following weekend Te Tai Tonga MP Rino Tirakatene, Buller Mayor Jamie Cleine, our very own community rep Marie Elder, Te Rūnanga o Ngāti Waewae chairman Francois Tumahai and a couple of other project people turned sods for the formal start.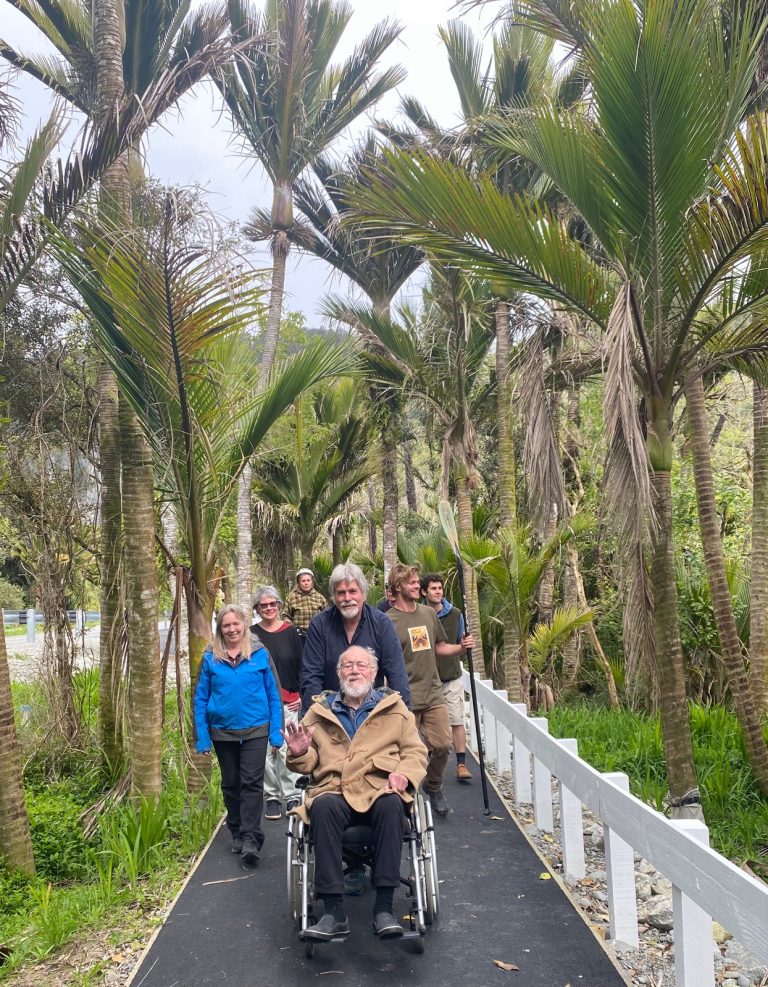 Now the work has started. It's going to be quite a thing for little old Punakaiki, there's even a 100-tonne crane moving in to help.
What's really cool too is there's some locals who've got work on the build through to when it finishes in September next year.
And our mates at Conservation Volunteers down the road have been helping out by gathering seeds and seedlings for the green roof which is going on the Centre. Awesome.
If you're in Punakaiki the Paparoa National Park Visitor Centre will be open as always – nothing changes with that till the new build is finished and the Visitor Centre moves in there.
But watch this space…it's definitely going to be an eye-catching addition to Punakaiki.