Riverside cabins have spectacular views of the Paparoa National park and offer privacy from the rest of the world. All 8 are North facing with plenty of sunshine!
Away from the other campers it is easy to feel like your own personal getaway. With use of the communal kitchen and bathroom facilities, all riverside cabins come with full linen and towels.
Four of our Riverside cabins have one double bed, a jug, mugs, fridge and heater. A great couple getaway!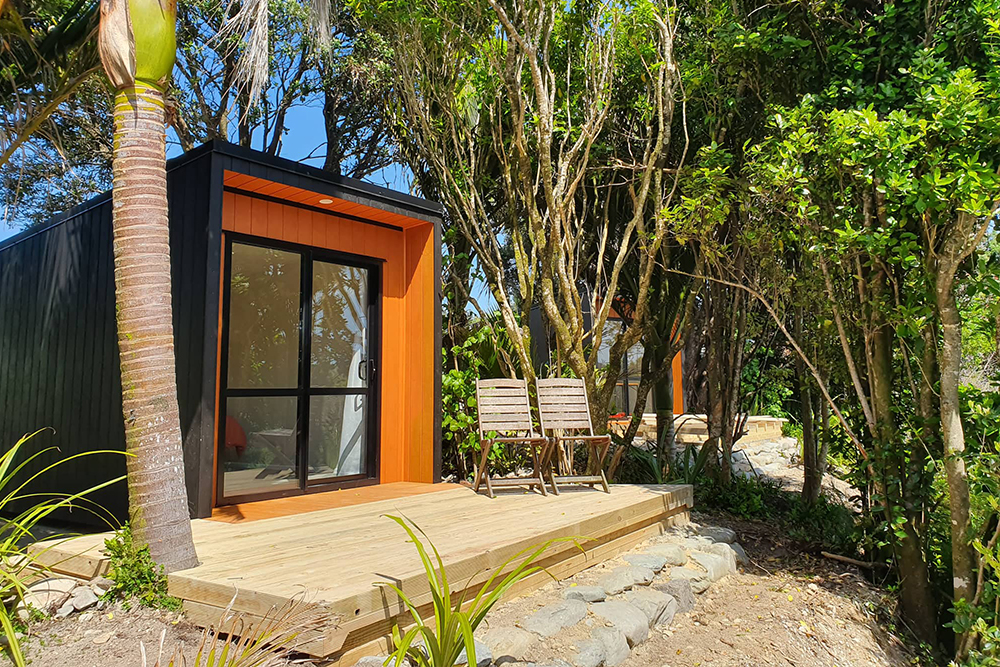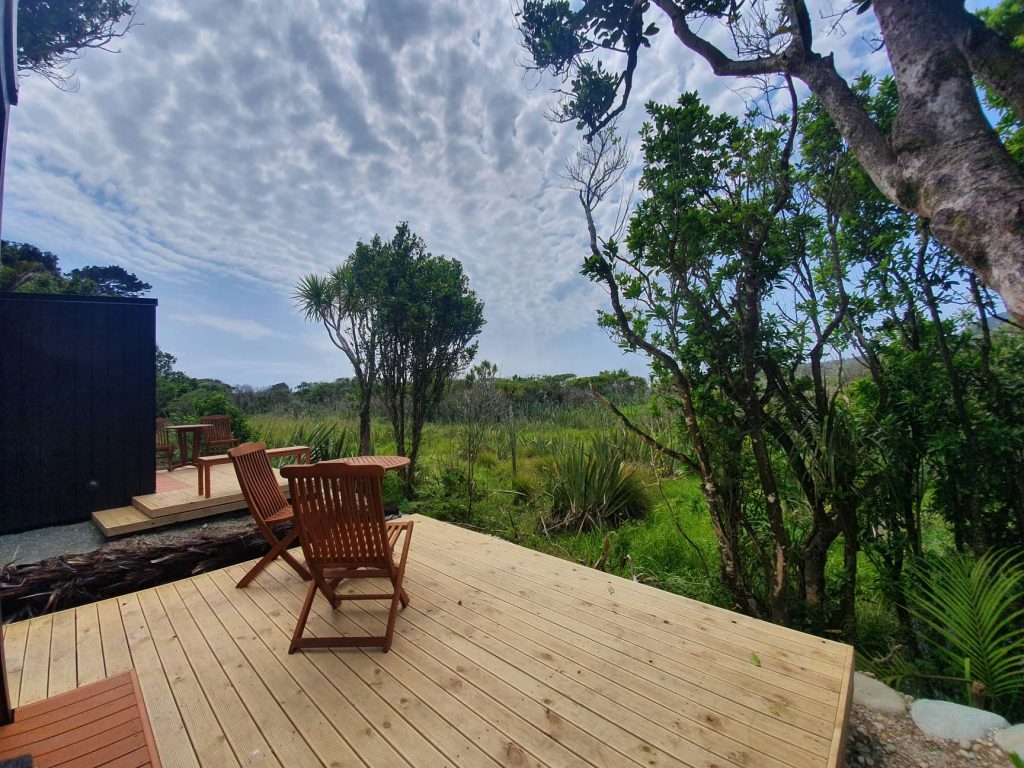 Four of our Riverside Cabins have 2 sets of bunks. These cabins are great for four people wanting their own balcony and privacy from other campers.
Enjoy the evening sun sitting on the deck overlooking our wetland area and the Paparoa National Park. 
Our Riverside standard cabins come with full  linen, towels, fridge and heater. Facilities are only a minutes walk away.