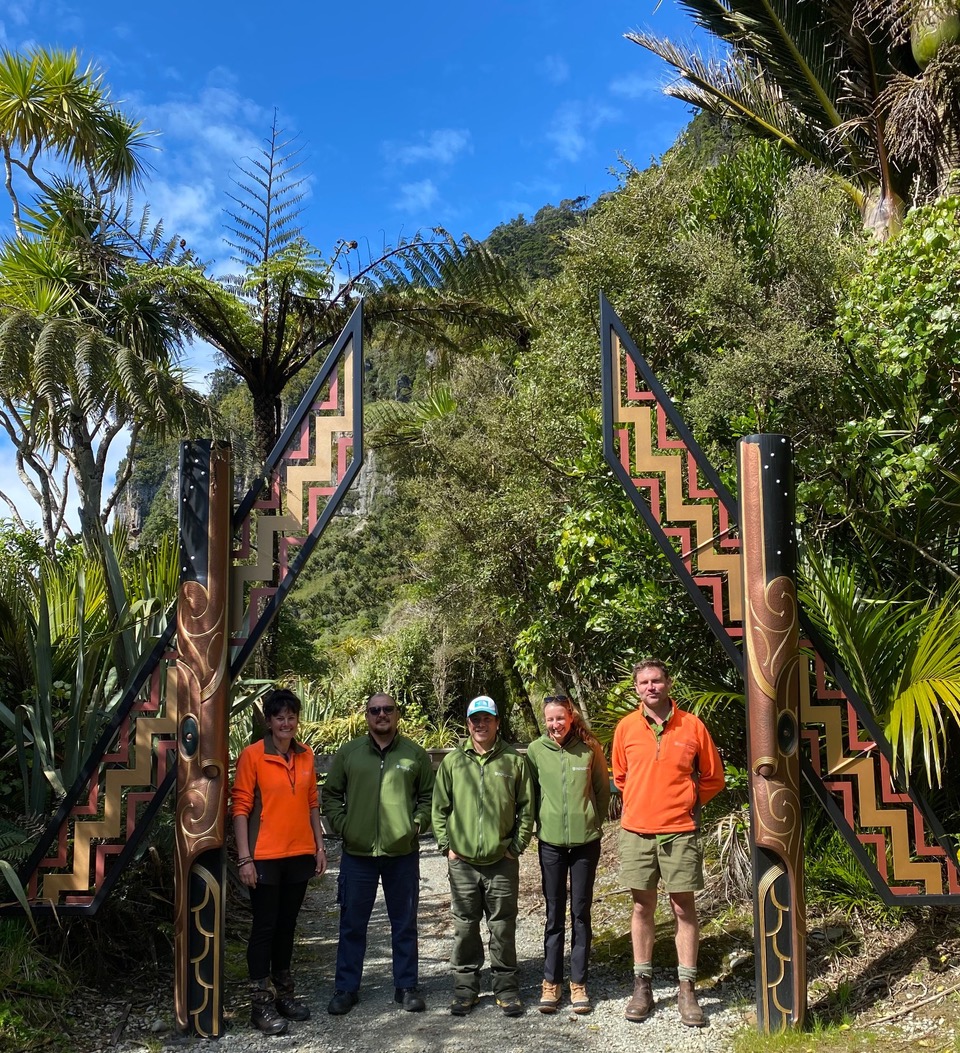 Peak Paparoa on track
From October through to the end of April Ces Clarke, Moonlight and Pororari huts all have a warden in place.
They mostly do an eight day on, six day off rotation, so two wardens will call each hut home over these months.
Hut wardens are there to help visitors enjoy their stay whether it's their first time in the bush or their hundredth.
They make sure the huts are clean and tidy, the gas and water are running, help out with any issues or queries and can give you the latest weather forecast
The wardens know heaps about the track and its stories so make sure you have a yarn to them when you're up there.
The picture shows them at the waharoa marking the Punakaiki end of the track.