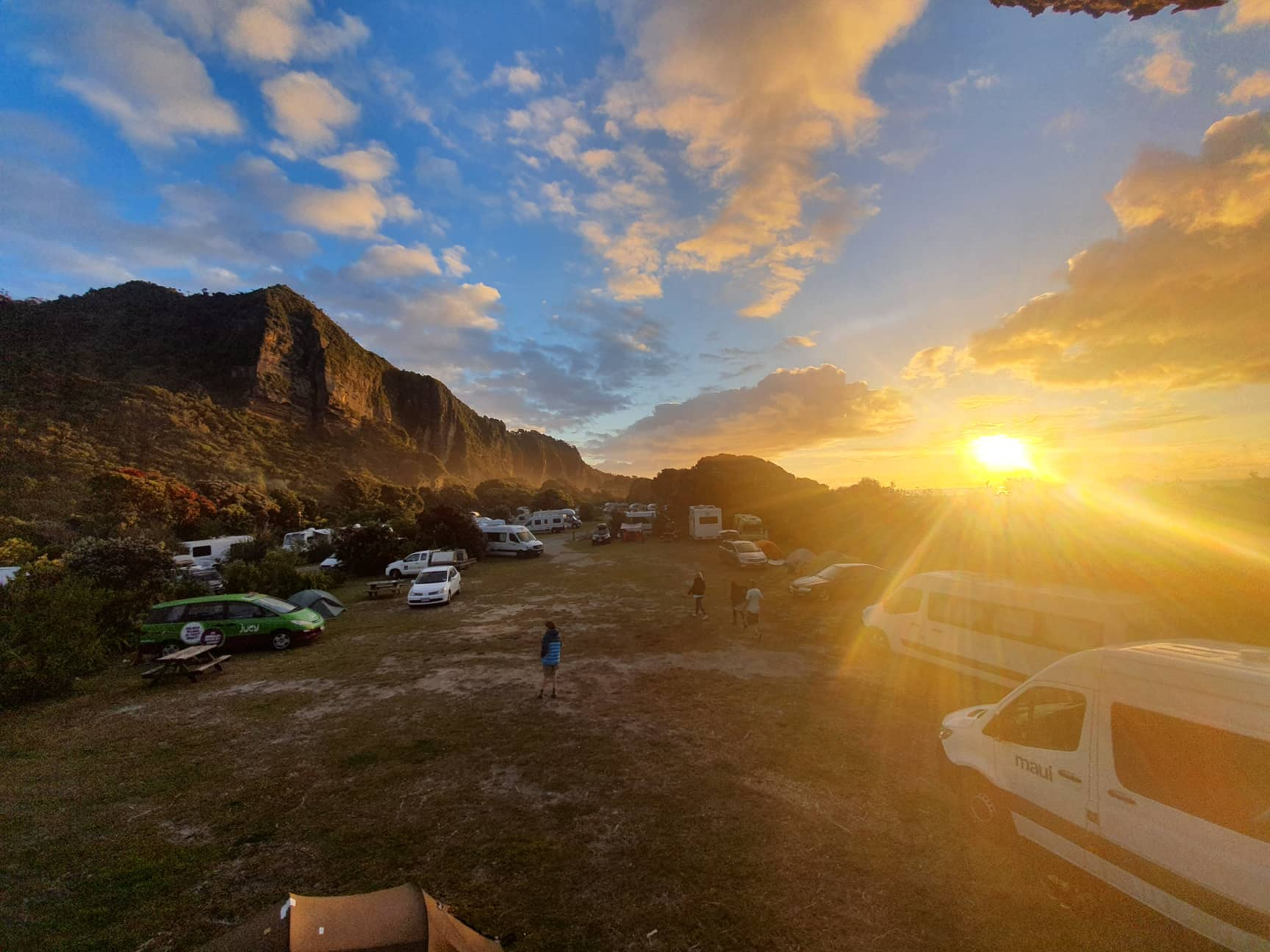 Punakaiki Beach Camp – #1 for your holiday list
Don't know how it is with you but spring's sprung here at Punakaiki. The tui are scrapping over the early kowhai, the neighbour's daffodils are out and – yippee – the days are getting longer.
Summer's really just around the corner and that means another epic kiwi holiday season is coming. Here at the Punakaiki Beach Camp we're already gearing up.
Our regulars are booked in and we're getting plenty of enquiries about our new Riverside cabins, tent sites and powered sites, especially for Christmas/New Year. No surprise really – who wouldn't want to spend their holidays at our place?!
We've got it all. This summer will be the first full season that the Paparoa Track is open for mountain bikers and hikers between Punakaiki and Blackball. The Great Walk- just across the road from the beach camp – is like no other.
There's subtropical rainforest, limestone landscapes, views to the Tasman Sea and the Southern Alps. Awesome, in the true sense of the word. What's even better is that if you stay with us we can sort out your track transport, relocate your car etc. Too easy.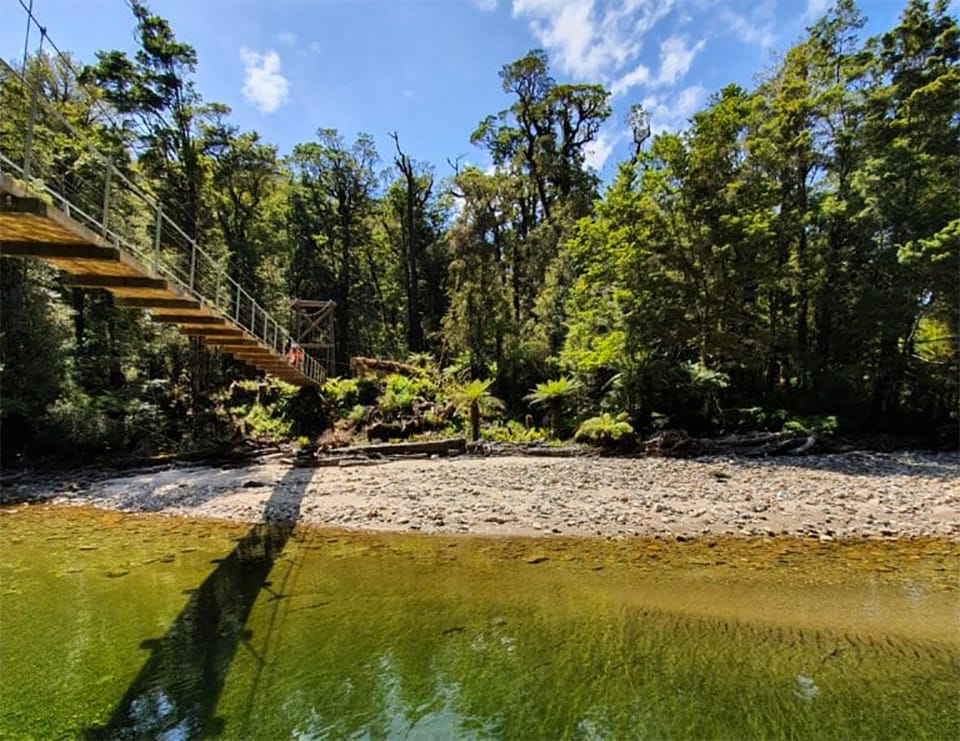 If that's not your thing check out the standup paddle boards for a trip up the Pororari River. Dion from 'Get Native' here at the camp offers incredible tours every day.
His two hour trip takes you along the mystical Pororari river and around its lagoon.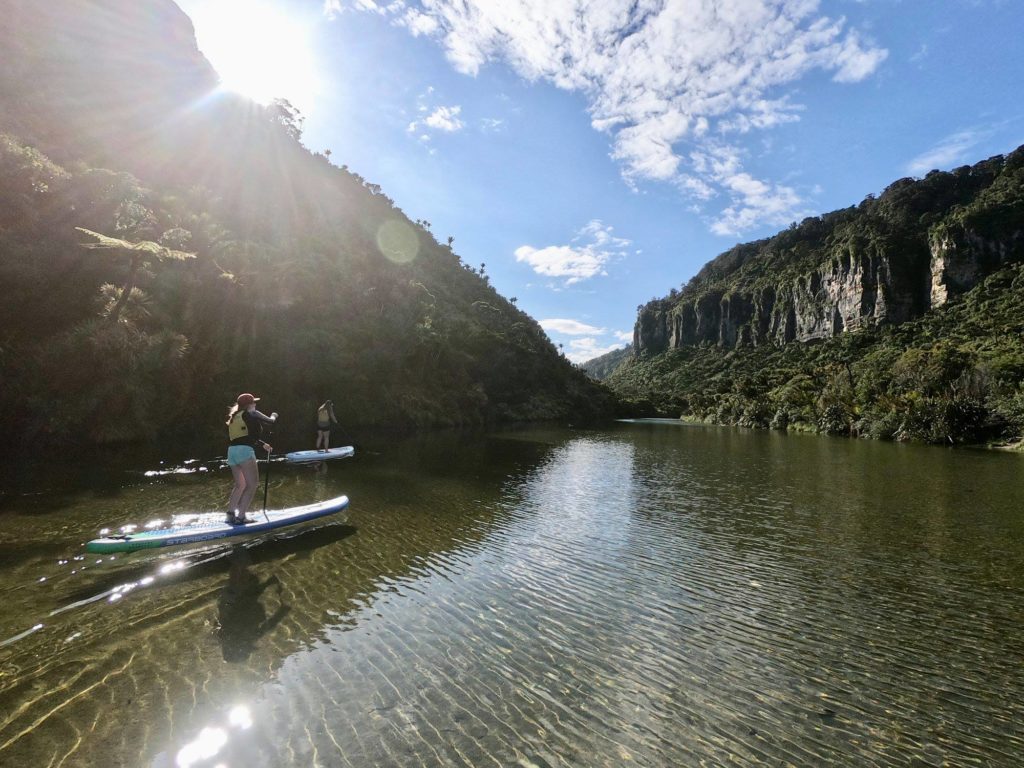 If you like the sound of the river but prefer dry land take a stroll up the Pororari Valley. It's been described as one of the most beautiful half day walks in the country.
The start is a two minute walk from the camp (five mins if you're slow!). The track winds through the bush along the riverside, surrounded on all sides by dramatic limestone cliffs.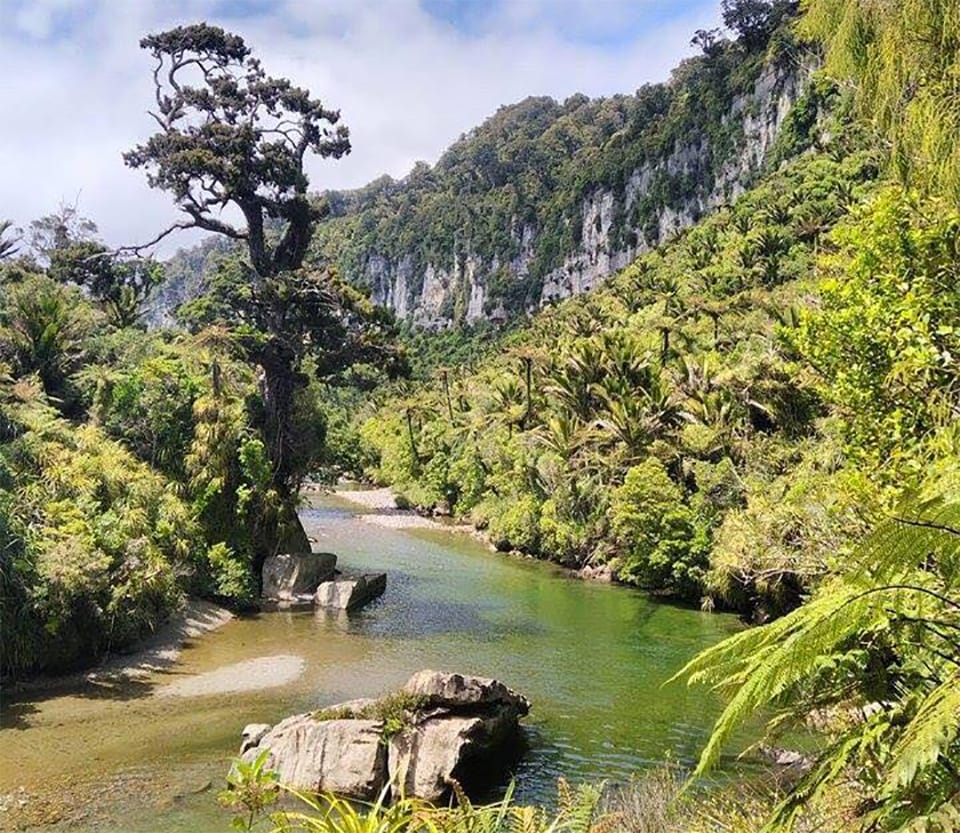 Then there's the Truman Track, also within walking distance of our place. After taking you through old growth forest the track emerges onto a headland with stunning views up and down the coast.The beach below is accessible at low tide so you can get close to the waterfall which cascades down to the sand. There are rock pools, and caves to explore or simply gaze at the awesome limestone formations.
And let's not forget the famous Pancake Rocks just a 15 minute walk up the road from the camp. Head up there for high tide and see the blowholes blast off.So if you don't want to miss out on your epic Kiwi holiday, contact us now and get ready to enjoy our piece of paradise.PS: We're right beside the beach so bring your surf board.