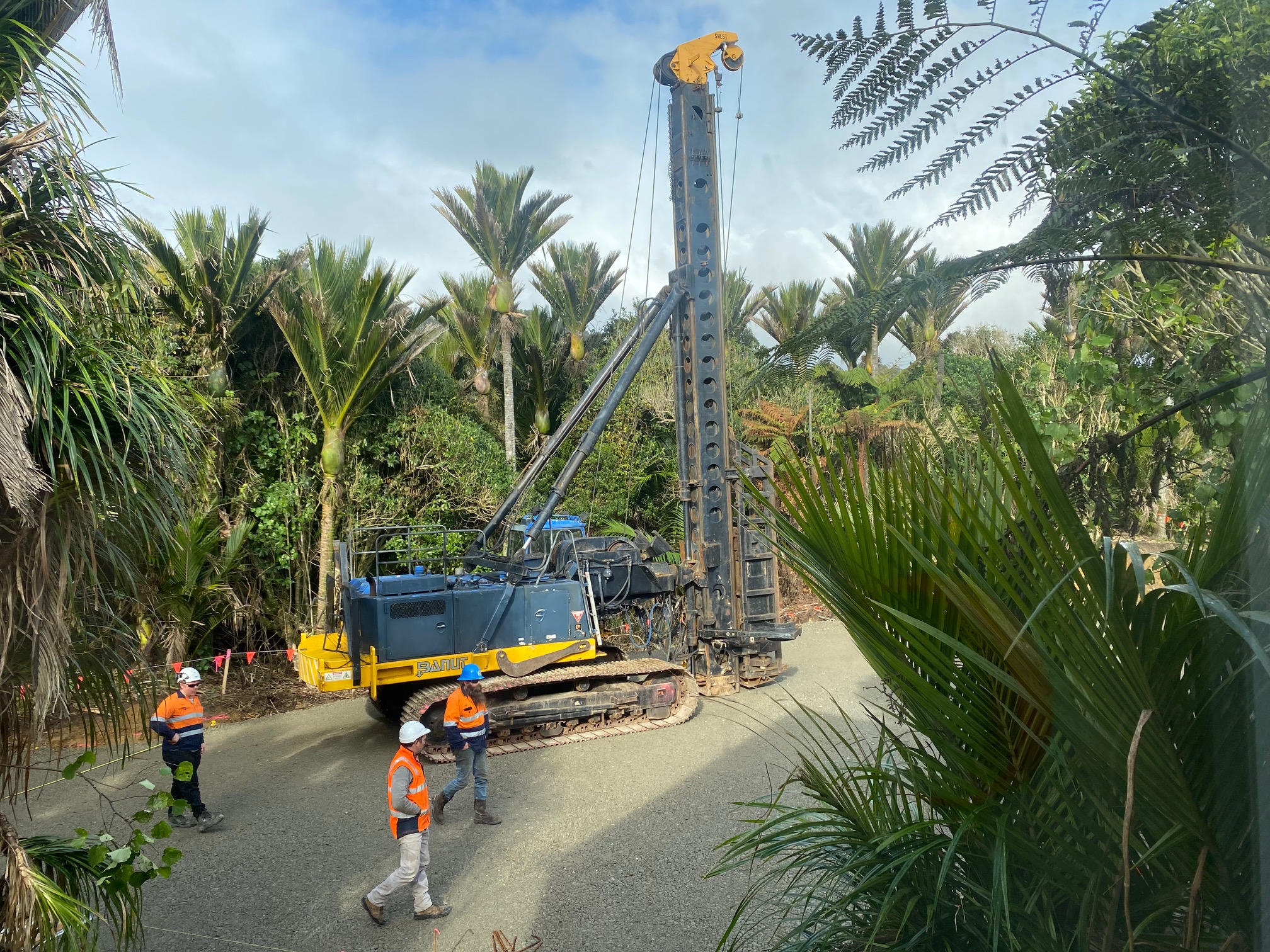 Punakaiki Visitor Centre coming along.
We're all pretty excited here in Punakaiki about the new build that's happening up at Dolomite Point opposite our mega famous Pancake Rocks.
The new Experience Centre has been going ahead in leaps and bounds since work started at the end of May.
The really tricky part of the work, getting the piles in to our rocky limestone, is done and the building's foundations are springing up.
The 100-tonne Grove Manitowoc crane – which can lift 26.1 t in weight and has 9 m extension legs – will be arriving any day now.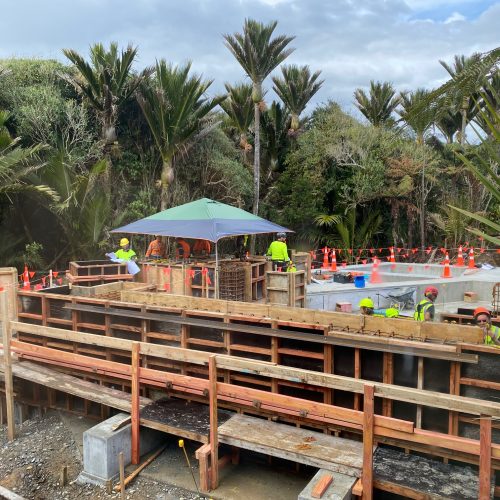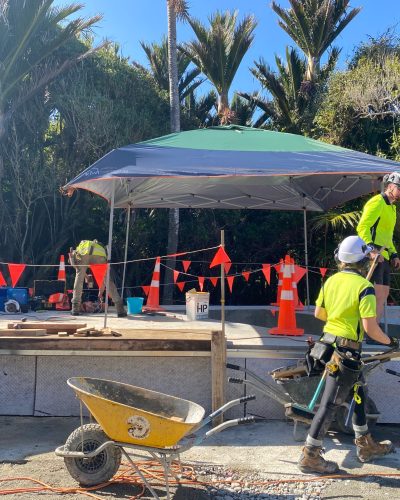 The contractors will be wrapping the construction site with protection canopies soon to prevent any wild weather from holding up the works. It's all happening in Punakaiki!
It's great to see local chippies and other tradies working as subbies on the site.  The workers that aren't local are staying in Punakaiki and eating here during the week so lots of benefits all round.
Meanwhile DOC's visitor centre is operating as normal so if you have any questions about what to do and where to go drop in and see them.