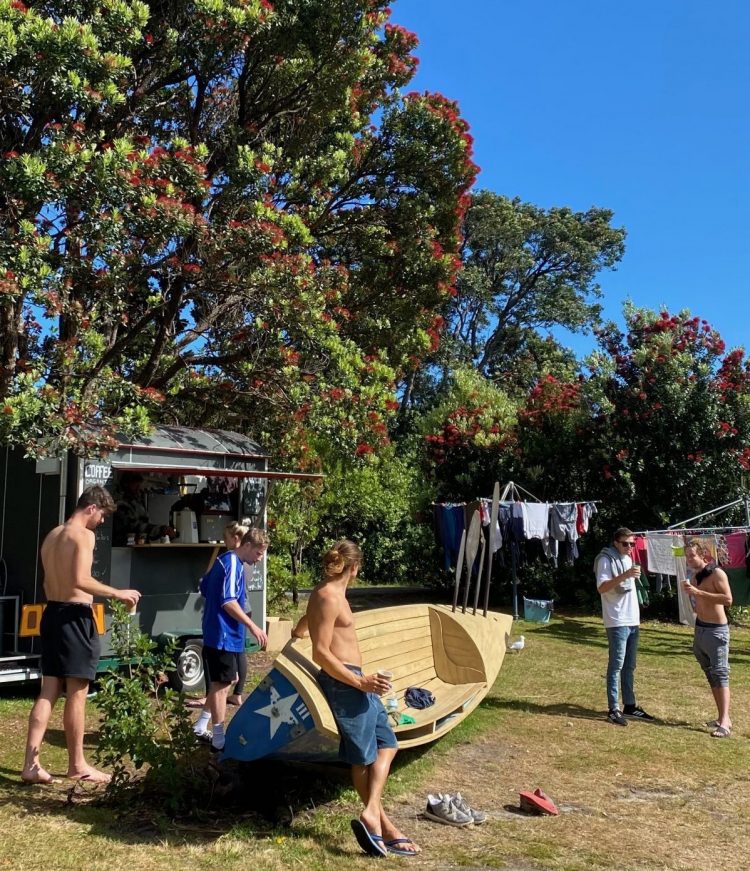 Coffee and whitebait, what's not to love?
If you're one of those people who likes to start the day with primo caffeination we've news for you.
Right here in the Punakaiki Beach Camp we have a most excellent coffee cart serving up flat whites, lattes, short blacks, long blacks, name your choice.
Each and every morning, from about 7 onwards, our resident barista Dion can be found behind his espresso machine.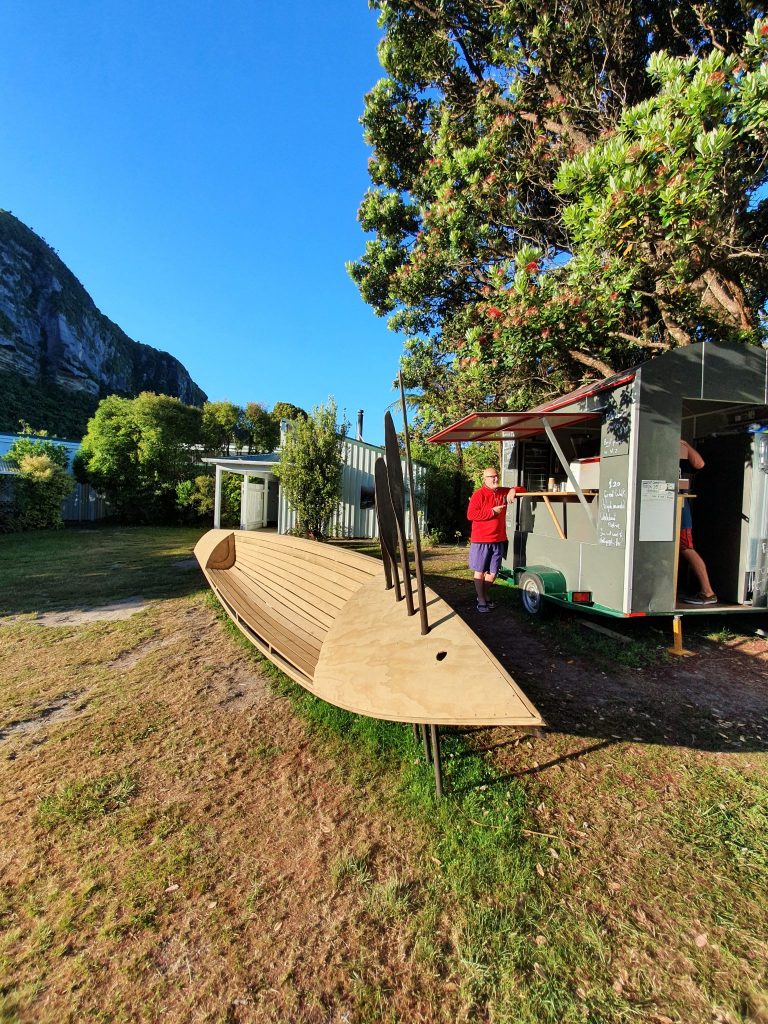 What a way to start the day with the scent of coffee in the air and the sounds of the sea lapping on the shore.
The cart is under the big pohutukawa at the top of the green space near the kitchen block. 

Come on over, get yourself a coffee and enjoy the view.
The cart's open for coffee till about 10am when Dion moves on to stand up paddle boarding tours.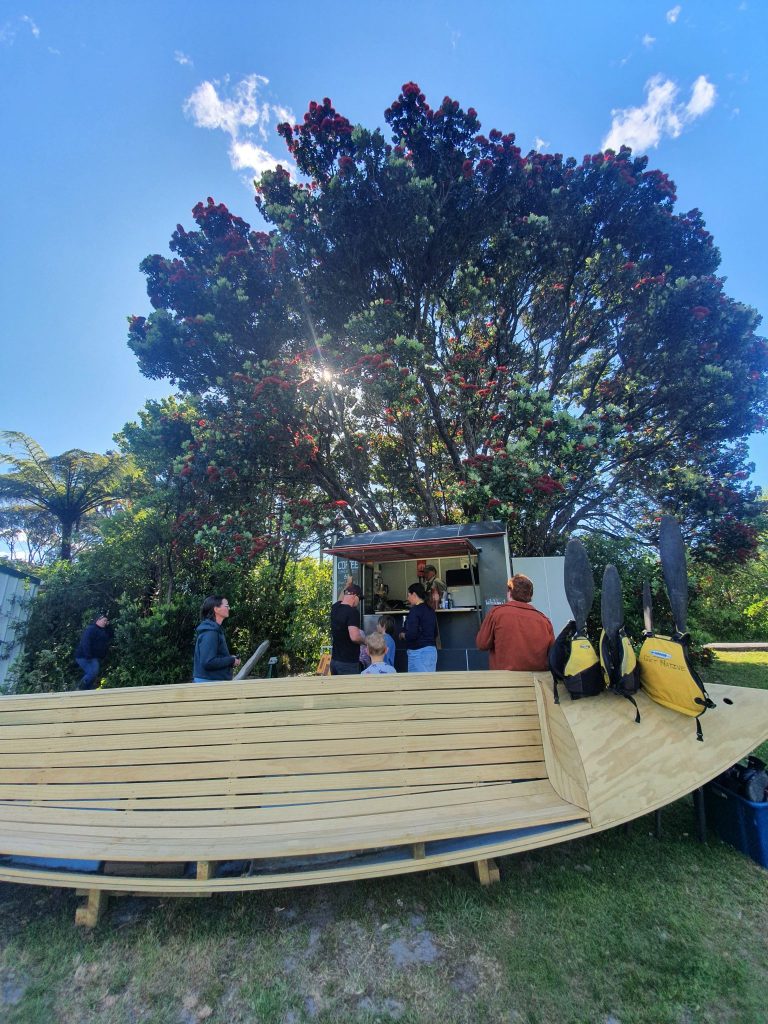 In the afternoons Pete the whitebaiter takes over the cart reins.
From 4pm onwards it's your chance to get a whitebait sammie, made with the Coast's finest.
If whitebait's not your thing Pete also whips up a mean frankfurter.