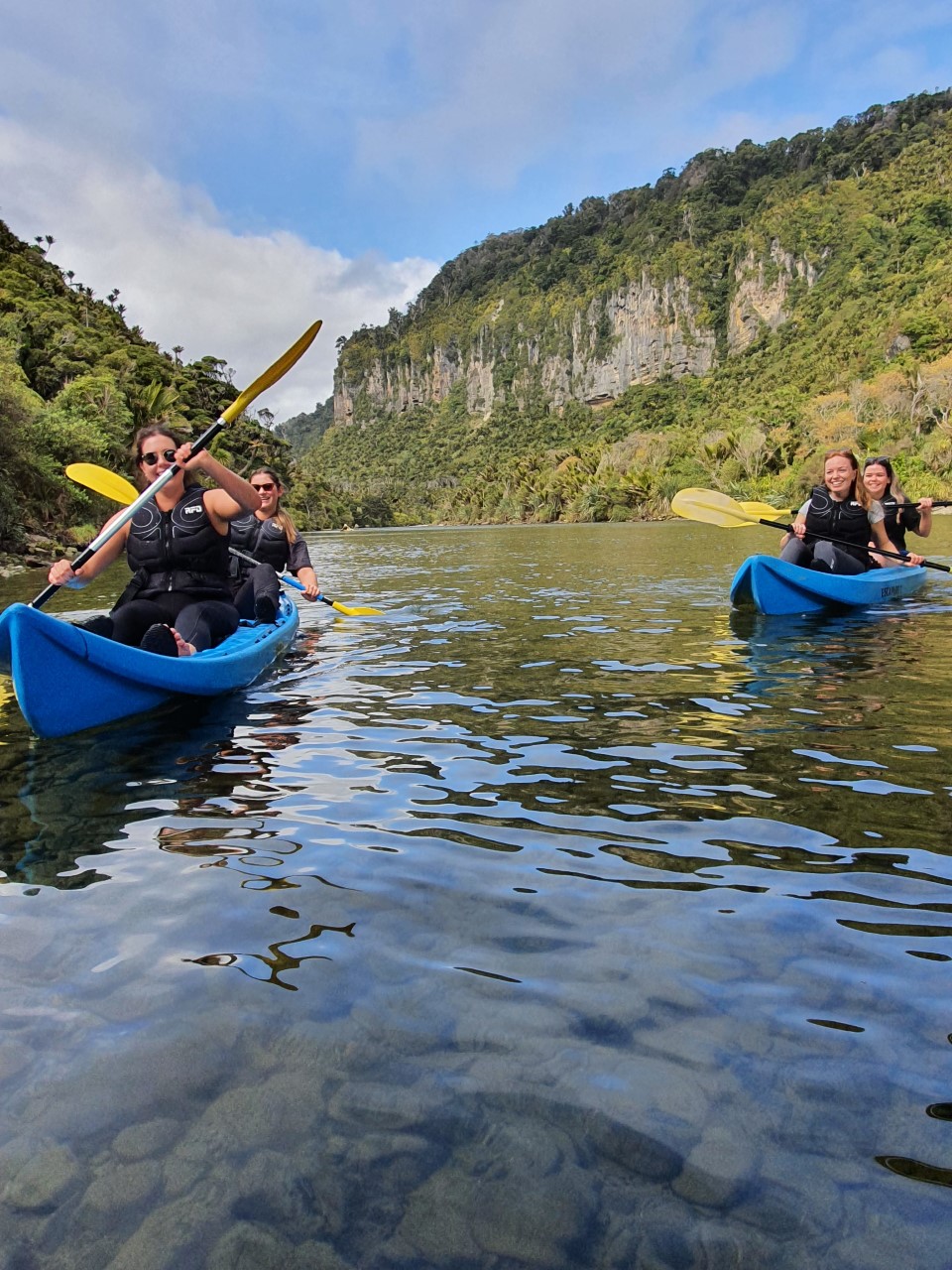 Spring has sprung and so has a new business in Punakaiki!
Waka Puna is the brain child of business partners Jase and Dion.  
They've bought what was Punakaiki Canoes and, as well as continuing to offer kayak and gear rental, Waka Puna also has stand up paddle boards for hire and offers lessons.
Dion grew up in Punakaiki and previously ran surf lessons and a stand up paddle board business in the township.
He says Waka Puna has a regenerative tourism focus. He and Jase see it as a vehicle to connect people to the natural energy of Punakaiki and themselves.
"We want people who come to Waka Puna to make a really respectful connection with the incredible natural energy (mauri) of this unspoilt environment and to carry that away with them. Changing the interaction so as to heighten the senses is one of our goals.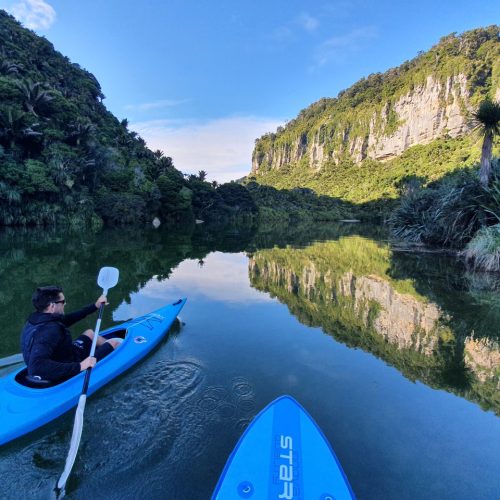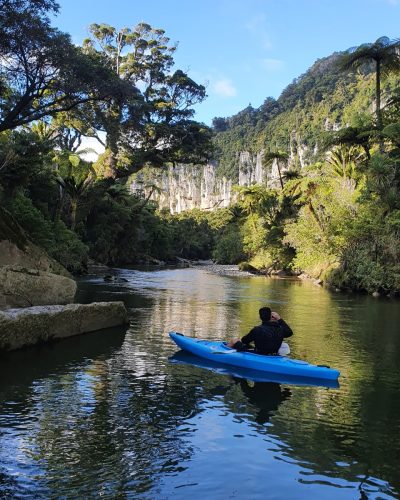 "There's a saying in te reo Māori, "Ko au te awa, ko te awa ko au.'  I am the river, the river is me."
"Waka Puna is about sharing the acknowledgement that the river is a living being. This creates a mindset for a deeper experience and evokes emotion towards the environment. We get really pumped on this!"
So if you want to kayak or stand up paddle board in Punakaiki check out Waka Puna located right beside the Pororari River bridge. As well as a range of kayaks and paddle boards they have wetsuits, wet shoes, shorts and life jackets.  All hires include a briefing which describes the significance of the water way and its features and how to use water craft safely. Waka Puna is also going to be offering cruiser e-bikes for rental soon so keep your eyes out for that.